Bastion is a unique and beautiful game that is sure to capture your imagination and your heart.
The main character is a young man, or "the kid" who is displaced in the bastion by the calamity, who has destroyed your home place. The whole game is narrated by an older man, whose voice is tantalising and could honestly melt butter.
I played the game on my PS Vita, but it is also available on the PS4. It is roughly €10 and is worth every cent.
The game is simple. You have to collect shards and bring them back to your base where they help rebuild the Bastion. These improve your living standards, although you sleep outside on the floor, but nonetheless you have a highly stocked armoury and bar!
The levels in the game are among some of the most beautiful I have seen for a game of this calibre. The ever flowing floor has the same satisfying feeling as watching a professional Tetris player; it's simply mesmerising. This feature really brings the level to life and captures your imagination.
The gameplay is beautiful in its simplistic mechanics. Hack and slash or aim and fire are intuitive and easy to master. There is a wide range of things to shoot at too, which helps keep things fresh.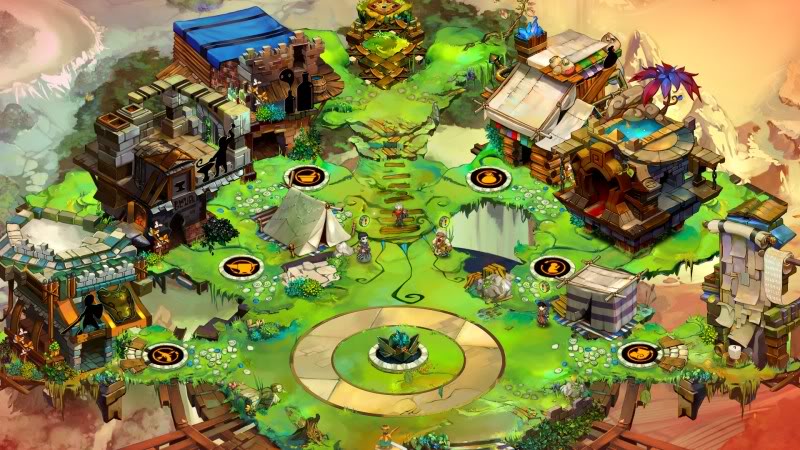 The weapons are good fun too. They all have upgrade trees, which are easy to scale and you can tell the extra damage power-ups actually work. You will find yourself sticking to the combo that works best for you (i.e the Katana and the old rifle).
The game forces you to use alternative weapons in some levels, which are fine because there are no bad weapons, just short tempers.
There are bosses too, which some players will be glad to hear. This adds an extra dynamic to some levels but like any arcade game they can be frustrating until you figure out their weaknesses.
The journey you embark on is nothing short of entertaining and a good challenge. When you finish the game you will be left wanting more.
Bastion is great 6-hour adventure with a little bit of replay-ability.  Once you beat the game, New Game+ becomes available and the urge to start this quirky quest all over again is very appealing.  It is easy in its essence but can be challenging in its gameplay, which is the right mix for me.
I highly recommend Bastion either on the go or at home relaxing after a long day.