"Entertainment is about the way things should be. Art is about the way they are."
A quote from Roger Ebert and a perfect description of the combined creative forces that make up this week's list. With film being an art in itself, it seems apt that films about art and artists should be doubly compelling and entertaining.
10: Factory Girl
A tragic tale based on the life of famous artist's muse Edie Sedgwick. Sedgwick, charasmatically played by Sienna Miller, is thrust into fame and infamy through her association with Pop Art painter Andy Warhol (Guy Pearce). Another artist also makes something of an anonymous appearance with Sedgwick's love interest being based on Bob Dylan. Dylan threatened to sue if his name was used in the film thus Hayden Christensen's role is simply and mysteriously titled "musician."

9: Girl with a Pearl Earring
In Girl with a Pearl Earring, again the muse takes centre stage.In Peter Webber's directorial debut we watch the process of a subject sitting for a painter and discover the complications that can ensue. Scarlett Johansson plays Griet while Colin Firth is famous painter Johannes Vermeer in a film that is as stunningly lit as the delicate paintings of the artist himself.

8: Pollock
Pollock is a difficult story of the totured abstract expressionist painter Jackson Pollock (Ed Harris). The story told is as tense and scattered as Pollock's paintings. The film was also directed by Harris who held a lifelong admiration for the painter and also painted the works of art seen throughout the piece.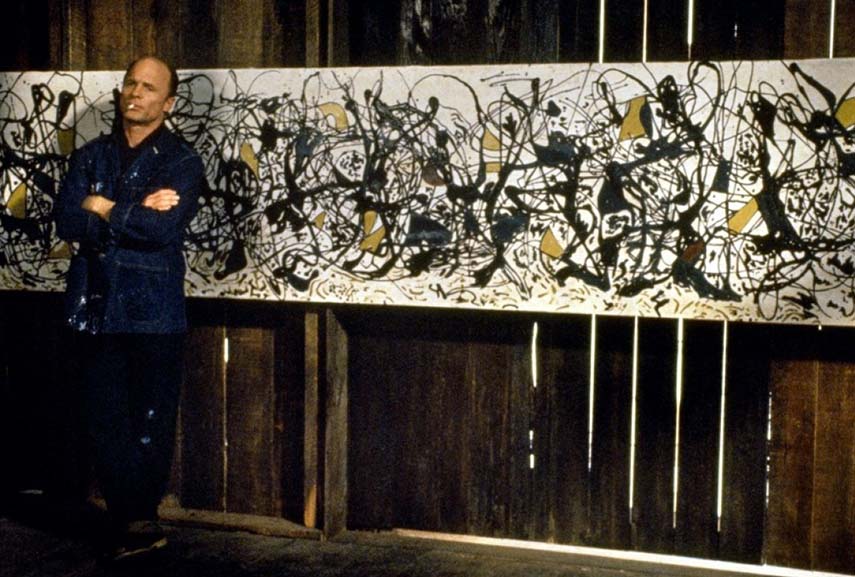 7: La Vie En Rose
La Vie En Rose tells the story of 'The Little Sparrow' singer, Edith Piaf. Piaf rose from begging on the streets to singing for the masses. Her story is told in a slightly fragmented way but all the while punctuated with what was her means to live and her only way of survival, singing and performing. While Piaf's personal life was turbulent her art form was the one constant and true love of her life.

6: Frida
Frida recounts the colourful life of surrealist painter Frida Kahlo. For an artist whose work is based in the unreal and symbolic, it is interesting to learn of her life so fraught with achingly real and tragic events. Struck with polio as a child and then suffering life changing injuries in a car accident in her teens, it is in her convalescence where her art and inspiration begins to grow and flourish. Kahlo is played by Salma Hayek who also bears a strikingly real resemblance to the Mexican painter.

5: Nowhere Boy
I wasn't so sure of Nowhere Boy when it first came out in 2009. Being a huge John Lennon fan I was immediately sceptical of young upstart Aaron Taylor-Johnson taking on the role of teenage Lennon in 1950's Liverpool. Although the likeness is lacking in physical appearance with many of the characters, the spirit of the music and the excitement surrounding the emergence of rock and roll is all there. The film is also a welcome chapter in telling the story of one of the greatest musicians and artists the world will ever see.

4: My Left Foot
My Left Foot is easily one of my favourite films, not only for the staggering performance by Daniel Day-Lewis as Christy Brown, but also for the inspiring story that is told. Christy Brown was born into a poverty stricken Irish family in the early Thirties. Brown was born with severe cerebral palsy with practically no use of his limbs. Despite this he was raised at home with his thirteen other siblings. While many considered him a vegetable he defied them all by displaying talent as an artist and writer by using the only extremity he had control over, his left foot. Day-Lewis plays Brown brilliantly by showing his difficult and cantankerous nature, thus making him human rather than just a figure of pity.

3: Loving Vincent
If you want to know exactly what I think about this film you can read my recent glowing review. In compiling this list I felt it must be included not only for its subject matter but the way in which it was made and presented. A film entirely made of oil paints may once have been thought of as impossible but now it lives and breathes and exists in Loving Vincent. While film is an art form not many films can be considered a work of art, Loving Vincent proves itself to be this and so much more.

2: Sex & Drugs & Rock & Roll
Sex & Drugs & Rock & Roll is exactly what it says on the tin. Andy Serkis plays the incomparable musician Ian Dury of Ian Dury and the Blockheads. The film is somewhat anarchic in its cutting between live action, animation and performance, but this all matches with the setting of the punk era and the film's overall creative approach to production. While the music may not be everyone's cup of tea, the film is a riotous adventure and Dury's genius cannot be denied.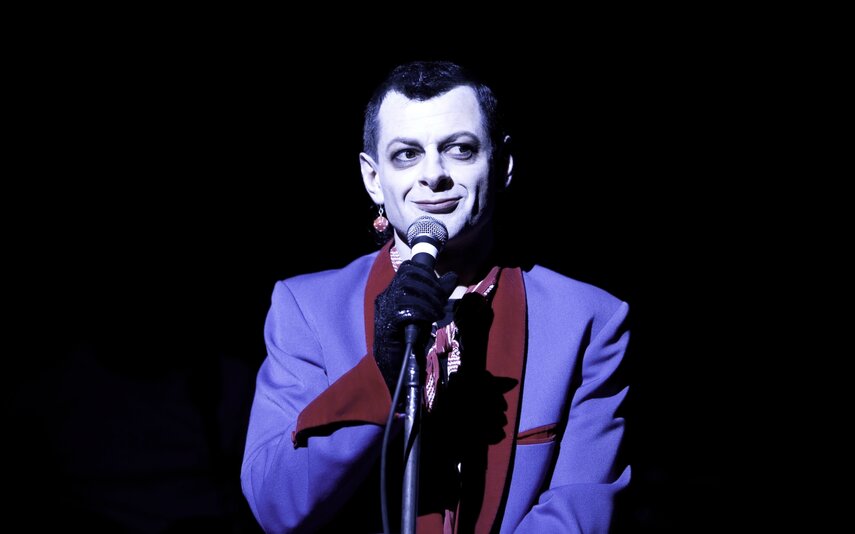 1: Love & Mercy
"Art is the closest we can come to understanding how a stranger really feels" another quote from Mr. Ebert. In Love & Mercy we meet a very odd stranger by the name of Brian Wilson who is also a musical visionary, making and writing some of the most iconic music of the Sixties. Paul Dano and John Cusack masterfully play Wilson in his early and later years respectively. The Bill Pohlad directed film explores not just the art created but the tortured mind of a truly great artist. We watch the physical and mental toll that must be taken on the mind and body of a musical prodigy and through this we understand and feel how beautiful, strange and sad it all is. All the while we are soothed with the melodies of Wilson, a better work of art I could not imagine.